News
RE'13 presentation slides now available from the Downloads page.
Key Dates in 2013
July 15: Doctoral Symposium
July 15-16: Workshops & Tutorials
July 17-19: Main Conference
Industry Exhibition
July, 17 09:00 - 18:00
July, 18 09:00 - 18:00
July, 19 09:00 - 12:00
[Coffee Break Area]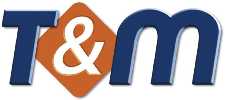 "With 30 years of experience in Requirement Engineering and Software's Testing, the T&M Company is the number one in the market share that providing testing services with an emphasis on innovation and uses the art to ensure the beginning and happy ending of our customer's projects. We are also officially recognized training entity by IREB (International Requirements Engineering Board) and offer preparatory courses for the Certification Exam CPRE (Certified Professional Requirements Engineer). Our mission is provide expertise (know-how + know-why) in Requirement Engineering and Testing Engineering, using services, consulting, training and certification of innovative and high added value, prevailing expertise, discipline and governance quality."
Contato – Martin Tornquist – Telefone: (55 11) 2596-3350 | Email: prof.martin@uol.com.br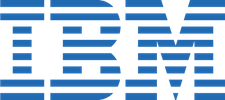 IBM, one of the largest information technology companies in the world, is a leader in IT solutions, involving services, consulting, hardware, software, and financing. Today, IBM has solutions from end to end, to companies for all sizes and business profiles. Among a huge range of products, the IBM Rational Requirements Composer enables teams to define, manage and issuing reports on requirements on a development project lifecycle. This web-based application supports methodologies iterative development, cascading and escalating requirements processes using agile lightweight. Now it is possible to reduce rework and costs, shorten time to market and improve business results.
Also, IBM offer the suport of IBM developerWorks that is a premier web-based technical resource and professional network for IT practitioners, students, and university faculty worldwide. Four million developers use developerWorks each month, with language support in English, Chinese, Japanese, Russian, Vietnamese, Brazilian Portuguese, and Spanish. developerWorks helps you develop skills, solve problems, collaborate with experts, and stay ahead of the latest technical trends and IBM news.
Contato – Flavia Carvalho – Email: flaviaca@br.ibm.com